Best Acupuncturist: Palmetto Acupuncture & Holistic Health Clinic
Second Place: Dr. L Huang
If you've got pain and stress (and really, who doesn't these days?), trust Palmetto Acupuncture & Holistic Clinic to help you deal with all of it. They've got everything from massage to facial rejuvenation to herbal treatments, and they'll get you back on your feet again, feeling as good as or better than your old self.
Honorable Mention: The Acupuncture Clinic, Alison H. Beard, Lac
Best Barbershop — Gentleman's Quarters Barbershop
Second Place: Southern Gentleman's Barbering Co.
Dang, they've only been open since April, but Gentleman's Quarters Barbershop is making an impression on Columbia's discerning heads of hair. That's probably because this is no corporate cut place, it's a luxury style, old-school barbershop where you can get a sharp cut, a shave and a hot towel, too.
Honorable Mention: Circa Barber Shop, Regal Lounge
Best Chiropractor — MaxLiving Chiropractor Columbia
Second Place: Old Mill Chiropractic & Family Wellness
When one's back is feeling out of whack, and needs a crack, Columbians agree that MaxLiving Chiropractor is where they want to go for the best spinal alignment in town. MaxLiving also offers nutrition, fitness and detoxification counseling with a Christian bent.
Honorable Mention: Midlands Family Chiropractic, Columbia Family Chiropractic
Best Counselor or Therapist — Jill Smith & Associates
Second Place: Ashley Young
The past two years have been tough, and more people than ever are seeking out a therapist or counselor to talk to in these trying times. Jill Smith & Associates, with locations in Lexington and Columbia, have been the tops at serving the emotional needs of their clientele, which range from children to adults.
Honorable Mention: New Hope Counseling and Wellness Center, Therapy Place
Best Crossfit — Carolina CrossFit
Second Place: Cottontown CrossFit
Picking favorites isn't necessarily an argument you want to get into with the other gyms around town, but Carolina CrossFit, as Columbia's original CrossFit gym, boasts a deep well of community, a steady stream of classes and workout schedules, plus a well-equipped open gym available every day of the week.
Honorable Mention: CrossFit Soda City, Base 10 Fitness
Best Day Spa — Urban Nirvana, Columbia
Second Place: OCCO Luxury Spa
There's nothing like knowing you're in the best hands, especially when those hands are up close and personal, administering a massage, facial or one of the other relaxing services available at Columbia's Urban Nirvana. The cool, soothing atmosphere brings about a peaceful feeling from the time you step in the door to post-treatment.
Honorable Mention: The Beautique, Spa 131
Best Dentist — 32 Dental
Second Place: Forest Drive Dental Care
"We are dedicated to educating you on your oral health needs. It is important to understand your mouth in order to make the best possible decisions on your dental care." That's the mission stated by 32 Dental, and it would seem that Free Times readers think they're hitting the mark — and doing good work based on the decisions of their patients.
Honorable Mention: Irmo Smiles, Cottingham Family Dentistry
Best Dermatology Practice — Columbia Skin Clinic
Second Place: Carolinas Dermatology & Plastic Surgery
You only get one skin to live in, so you've got to treat your epidermis right. Columbia Skin Clinic can keep you safe with skin-cancer screenings, the latest treatment options and the best clinical care. And if you just need a touchup, they've got aesthetic services that will rejuvenate your outer layer.
Honorable Mention: Palmetto Dermatology, Columbia Dermatology & Aesthetics
Best Eye Doctor or Group — Columbia Eye Clinic
Second Place: Devine Eyes
Eyeballs are a delicate subject, and no one knows that better than the eye doctors at Columbia Eye Clinic, who will help even the most squeamish among us find their perfect prescription and sight correction. Located right downtown with plenty of parking, they see exactly what their clients need for a clearer worldview.
Honorable Mention: Eye Associates of Lexington, Ingram Comprehensive Eye Care
Best Family Practice — Lexington Family Practice
Second Place: Prisma Health Family Medicine
Lexington Family Practice puts its patients first, so it only makes sense that their patients put them first when it comes to family medicine. You can trust Drs. Dacus, Korman, Lyle and Walters to give you and your loved ones the best possible care.
Honorable Mention: SC Internal Medicine Associates, Sandhills Family Medicine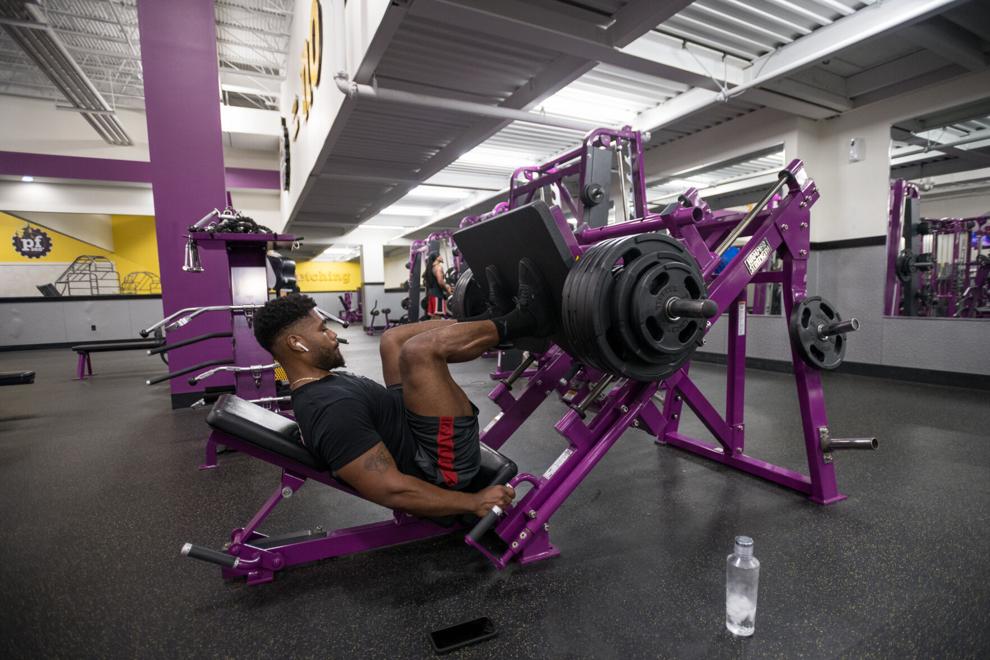 Best Fitness Club — Planet Fitness
Second Place: barre3
While Columbia has its fair share of lux gym options, nothing beats Planet Fitness in terms of price, number of locations, and equipment and experience consistency. And if you love to hate your gym experience, their distinctive purple and yellow branding can be its own form of perverse inspiration. Mind the temptation of those free bagels though.
Honorable Mention: MÜV Fitness, Fit Columbia
Best Hair Salon — process. A Hair Salon
Second Place: Studio O2
We know now not to take hair salon services for granted, and the stylists at process give the best cuts, colors, trims and more — according to their well-coiffed customers.
Honorable Mentions: Five Points Salon, Metropolis Salon
Best Hair Stylist — Zach Oswald (Five Points Salon)
Second Place: Robin Gottlieb (Robin Gottlieb Hair Studio)
Five Points Salon's Zach Oswald is the man to see when you need a fresh new hairstyle. His attention to detail and skill with the scissors will keep your hair looking sharp, which will come in handy now that we can all leave our houses again.
Honorable Mention: Hannah DeLong (Urban Beauty Salon), Murphi Kirchner (Studio O2)
Best Home Health Care Service — Hands & Hearts Home Care
Second Place: SC House Calls
No matter what kind of in-home health care you or your loved one might need, Hands & Hearts Home Care is the most trusted name in our area. They provide the highest quality caregiver services, dementia care, cancer patient care and basic overnight care.
Honorable Mention: Meaningful Milestones LLC, McLeod Home Care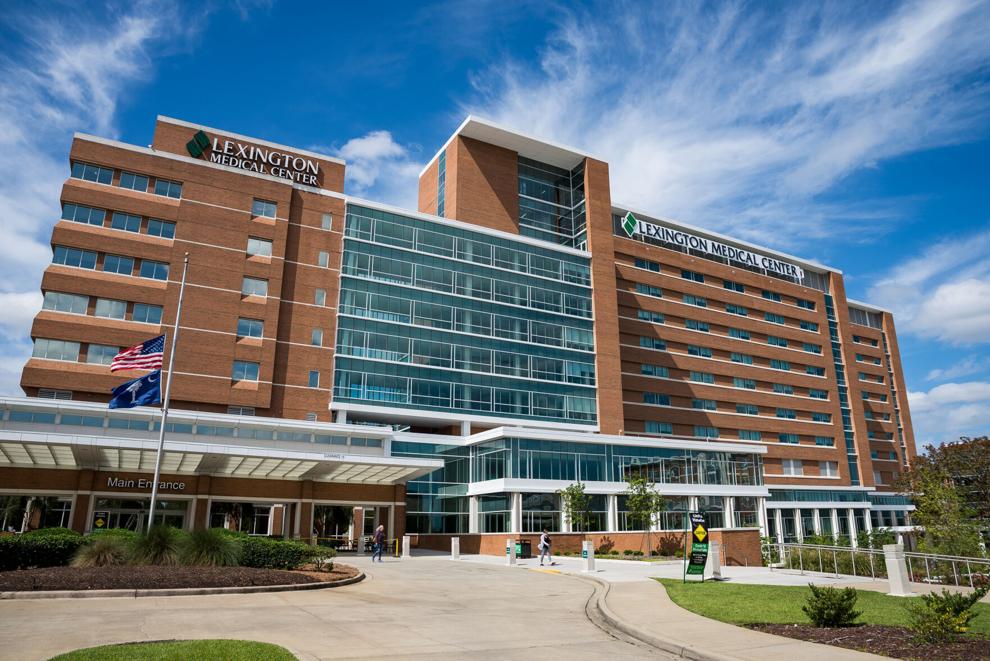 Best Hospital — Lexington Medical Center
Second Place: Prisma Health Richland Hospital
The massive Lexington Medical Center complex has grown in size and prestige, especially recently with the new addition and heart center. The facility's ability to treat the rapidly growing Lexington area and beyond makes it the top choice when going to the hospital is a necessity.
Honorable Mention: Prisma Health Baptist Parkridge Hospital, Prisma Health Baptist Hospital
Best Lactation Support — Columbia Lactation Care
Runner-Up: Lexington Medical Center
Baby feeding struggles can strike whether this is your first child or your fifth, and Columbia Lactation Care can help you make sure your baby is getting the nutrition it needs. Even better, they can do both in home and telehealth visits so you can stay comfortable and get the help you need.
Honorable Mention: Prisma Health Baptist Hospital, La Lache League Of South Carolina/Midlands
Best Massage Therapist — Nikki B Massage
Second Place: Angie Yong Sellers (Fit Columbia)
Modern life can get anyone in knots, and it's not like it's possible to massage one's own shoulders. That's why it's important to go to the best massage therapist, and Nikki B Massage is just the person for the job. Relax and leave with less stress after a session on the table, knowing you've received top drawer service.
Honorable Mention: Cat Bailey (Bodywork & Massage), Josh Kern (Urban Nirvana)
Best Nail Salon — The Nail Barre
Second Place: OCCO Luxury Spa
Want to make your cuticles cute? The Nail Barre has got you covered. Need those eyebrows tamed? The Nail Barre can handle that, too. And if your lashes need to be a little more luscious, or you want that perfect summer tan, well, they can handle that, too.
Honorable Mention: Blush Nails & Spa, Sassy Nails
Best Orthodontist — Boyd Orthodontics
Second Place: Davis Orthodontics
The Devine Street and Northeast Columbia operation is Free Times readers' pics for orthodontics needs, and it's hard not to see why based on their website's details and accolades: top Invisalign provider and a spirited 4.8 and 4.9 star rating on Google. Heck, per the site, you can even get a complimentary exam. Go get those pearly whites checked out and straightened out.
Honorable Mention: Tompkins Orthodontics, O'Leary Orthodontics
Best Orthopedic Practice — Midlands Orthopedics & Neurosurgery
Second Place: Prisma Health Orthopedics
If you've got pain or discomfort in your back, feet, neck or hands, it's about time you talked with someone from Midlands Orthopedics & Neurosurgery. They have plenty of experts on hand to help you with just about every treatment option from surgery to physical therapy to pain management, and they have post-treatment recovery treatments as well.
Honorable Mention: Dr. Daniel Del Gaizo, Ortho Sport & Spine Physicians
Best Pediatric Care — Sandhills Pediatrics
Second Place: Palmetto Pediatric
Finding the right pediatric care for your kids is important. You've got to trust the doctors who will be caring for your little ones. Sandhills Pediatrics provides comprehensive care to your children from birth through college age, and they strive to partner with parents to create long-lasting relationships.
Honorable Mention: SouthernMED Pediatrics, Lexington (South Lake); Pediatric Associates
Best Physical Therapy Practice — Pinnacle Physical Therapy & Personal Training
Second Place: Prisma Health Physical Therapy Specialists
Good grief, does Pinnacle have a lot of treatment services. They can handle everything from neurological disorders and serious car accident injuries to sports mishaps to arthritis relief. And that's before you get to their personal training options, including nutritional education and weight loss.
Honorable Mention: Carolina Physical Therapy & Sports Medicine, Vertex PT Specialists
Best Piercing Studio — RAW Body Piercing
Second Place: Immaculate Body Piercing
There's no way to make piercing not hurt, but the gentle-handed piercers at RAW Body Piercing know how to make it the least painful experience possible when the time comes to become hole-ier. The licensed and trained piercers are ready to talk anyone through the piercing process.
Honorable Mention: The Piercing Parlor, Ouch! Studios
Best Pilates — Fit Columbia
Second Place: Club Pilates
Fit Columbia has all kinds of different programs, including stretch therapy, yoga and "bungee fitness," which sounds really fun, but they're still bringing home the prize for best pilates. So sign up for some good exercise today, and we salute you from our recliners.
Honorable Mention: The Pilates Studio, WRKT
Best Place to Be Born — Lexington Medical Center
Second Place: Prisma Health Baptist Hospital
We don't remember being born. But our parents definitely remember it. And it would seem parents in the Midlands enjoy the experience at Lexington Medical Center. The Birthing Center, which the hospital touts as "award-winning, state-of-the-art," ushers more than 3,300 babies into the world each year.
Honorable Mention: Prisma Health Richland Hospital, home
Best Plastic Surgery Clinic — Carlin Plastic Surgery
Second Place: Carolinas Dermatology & Plastic Surgery
Maybe you need just a little tweak or maybe you need something more specific in the plastic surgery realm. Whatever the case, Dr. Brett Carlin's the doctor for you. He's been at it for more than 23 years and performed more than 8,000 procedures, per his website. What else do you need to know?
Honorable Mention: J Smythe Rich III MD, Facial Plastic and Reconstructive Surgery; Plastic Surgery Consultants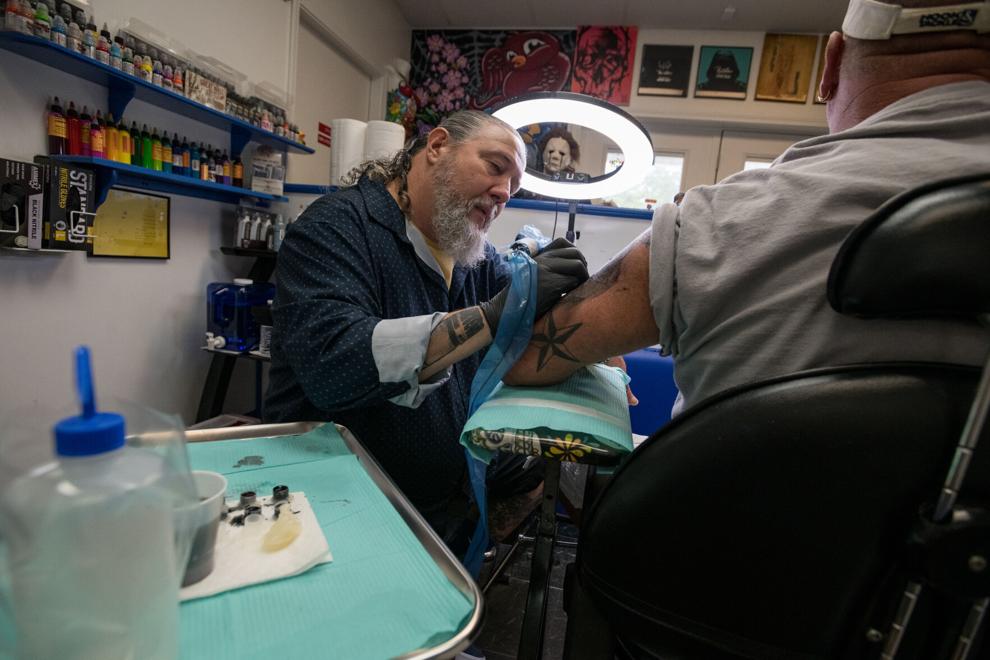 Best Tattoo Artist — Wayne Munn (Tatway Tattoos)
Second Place: Matt Toto Davis (Animated Canvas)
Are you thinking of inking? If you've got new tats on the brain, Wayne Munn of Tatway Tattoos is the man to see. Whether it's a personal phrase that means a lot to you or a sleeve or a Guns N' Roses logo, Wayne is number one with a needle.
Honorable Mention: Shannon Purvis Barron (Ophidian Tattoo), Thad Curry (Toye Shop Ink)
Best Tattoo Studio — Tatway Tattoos
Second Place: Animated Canvas Custom Tattoo
When you are getting a permanent etching on your skin, you want the best of the best, like Tatway Tattoos. These artists get high marks for their skin markings from their clients.
Honorable Mention: Ophidian Tattoo, Toye Shop Ink.
Best Urgent Care — Lexington Medical Center
Second Place: Doctors Care
You got an emergency medical need? Lexington Medical Center is the place for you. They have five locations throughout the area, with options in the suburbs of Lexington, Chapin and Irmo and a location in Northeast Columbia. They staff those with 18 doctors specialized in urgent care.
Honorable Mention: Prisma Health Richland Hospital, MEDcare Urgent Care (Columbia, Garners Ferry)
Best Yoga Studio — Fit Columbia
Second Place: Pink Lotus Yoga Center
With a big move from its former studio to a much larger space, Fit Columbia is making waves in the Columbia yoga community. They offer everything from basic yoga classes to wall yoga, aerial yoga and even baby goat yoga, which keeps Columbians saying "Namaste," at this yoga studio.
Honorable Mention: Studio Fire, Bikram Yoga Columbia