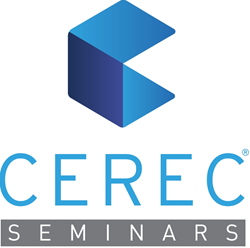 Tampa, FL (PRWEB)
January 05, 2017
Dr. Sarah Jockin, a champion of digital dentistry and a practicing dentist in Tampa, FL, launches the latest CEREC® Seminars course in partnership with Dentsply Sirona titled, Guided 3D Implantology for the General Practitioner. The next two-day, hands-on course in this series will be held on January 13-14, 2017 in Tampa, FL.
Dr. Jockin is one of only a few select doctors nationwide involved in Dentsply Sirona's bundle course development. The Dental Solutions Company™ Dentsply Sirona is the world's largest manufacturer of dental technology and products with a vision of promoting unparalleled patient care around the world. Clinicians who invest in the latest Cone Beam CT imaging technology by Dentsply Sirona will receive an ASTRA EV implant system guided surgery kit with leading-edge ASTRA EV dental implants.
The Guided 3D Implantology for the General Practitioner course is designed to instruct attendees how to surgically perform restorative dental implant placements while maximizing their return on investment (ROI) with Sirona integrated care. Beyond receiving 12 ADA CERP approved continuing education (CE) credits, attendees will leave the course with the ability to treatment plan, design and place ASTRA TECH EV implants accurately and efficiently. Unique to this course, attendees will be able to participate in model and live patient guided dental implant placements.
Dr. Jockin is the founder of the Tampa CEREC Study Club, a certified Patterson Trainer and a CEREC Doctors mentor. As an authority in CEREC restorations, she utilizes this technology in her state-of-the-art private practice in Lutz, FL, Lake Park Dental.
Registration for the course, or future CEREC Seminars courses, along with course details can be found by visiting the recently-launched, informative and interactive website, http://www.cerecseminars.com. Additional information on Dr. Jockin can be found on her practice website at http://www.implantdentisttampa.com.
About the Facility
CEREC® Seminars is a comprehensive training facility based in Tampa, FL offering dental implant continuing education courses for dental professionals to improve clinical dentistry, patient satisfaction and effectively implement the latest implant technology. Dr. Sarah Jockin, current Educational Director and founder of CEREC Seminars, is a CEREC Doctors mentor, a fellow of the International Congress of Oral Implantologists and a speaker for Ivoclar Vivadent and Dentsply Sirona. Dr. Jockin also holds her cutting-edge private practice, Lake Park Dental, in Tampa, FL. More information on CEREC Seminars courses or Dr. Jockin can be found on http://www.cerecseminars.com.
Share article on social media or email: