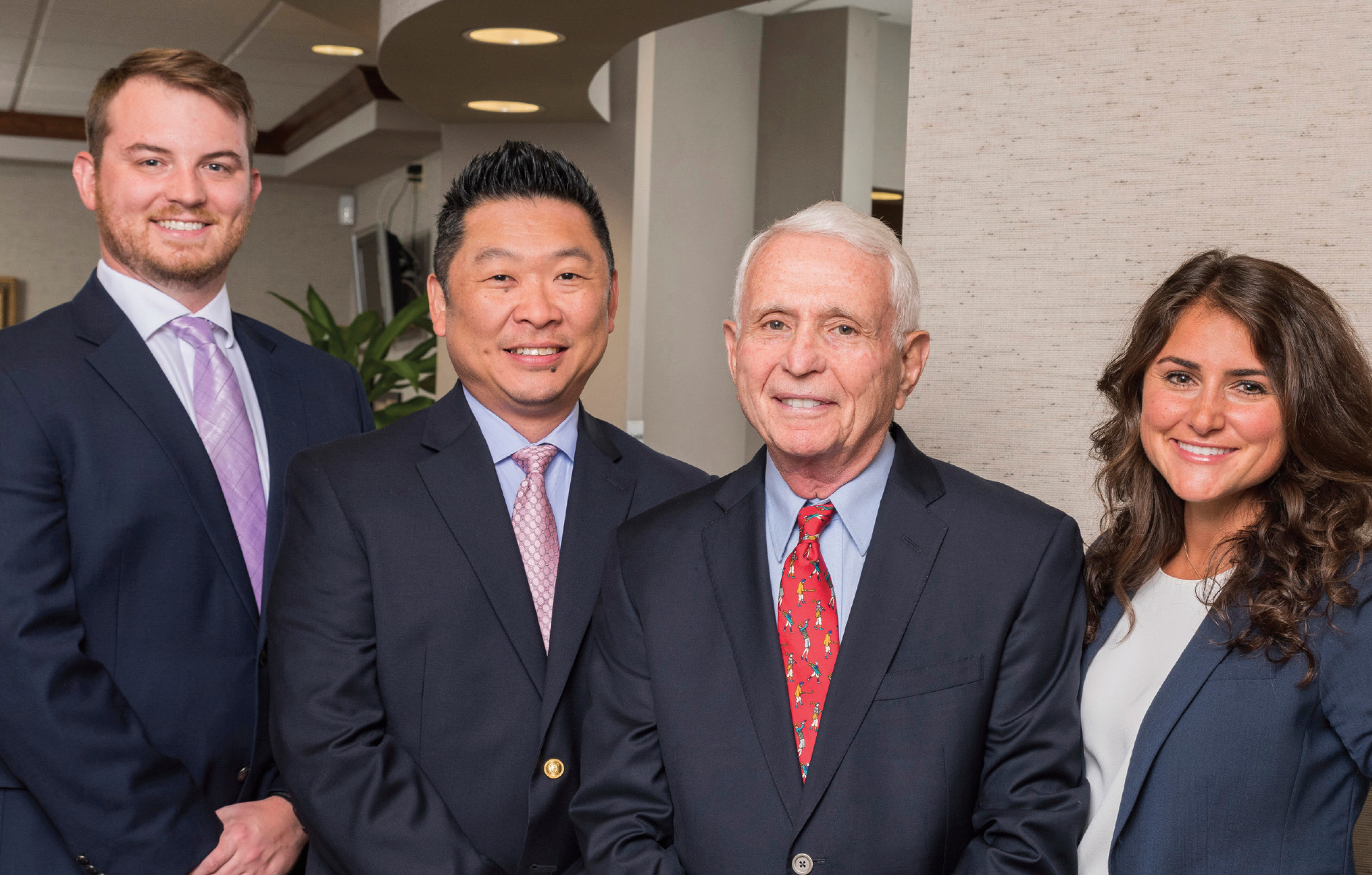 Doctors Feldman, Choe, and Slevin, DDS, PA, combine the specialties of periodontics and prosthodontics with implant dentistry for a comprehensive approach to improve the appearance and health of your smile.
Our practice offers cutting-edge technologies such as: cone-beam CT scans with X-Nav Surgical Navigation, digital X-rays, and computer-aided design and manufacturing processes. We also use the Trios 3 Shape digital impression system, which uses a laser scanner for increased precision, speed, and comfort, often eliminating the need for traditional and uncomfortable dental impressions. These systems allow our doctors to plan and control every facet of treatment, from surgical planning for guided and flap-less implant placement to the final restoration.
Our practice employs many levels of sedation and routinely performs highly esthetic single-tooth and full-arch implant restorations with temporaries placed at the time of surgery, so you never have to be without teeth.
Dr. Sylvan Feldman is the founder of the Implant Periodontal Prosthesis Program at the University of Maryland School of Dentistry. He holds degrees in prosthodontics and periodontics.
Dr. Morgan Barker Hurwitz, the newest member of our team, is a periodontist and specializes in implant procedures and esthetic periodontal surgery.
Drs. Choe, Slevin, and Hurwitz hold degrees in periodontics and implant periodontal prosthetics.
Drs. Feldman, Choe, and Slevin are board-certified in Periodontology and Dental Implant Surgery from the American Board of Periodontology and maintain a full-time practice in Towson.
SYLVAN FELDMAN, DDS, MLA, KYONG CHOE, DDS, MS, TERRY SLEVIN, DDS, MS, MORGAN BARKER HURWITZ, DDS, MS