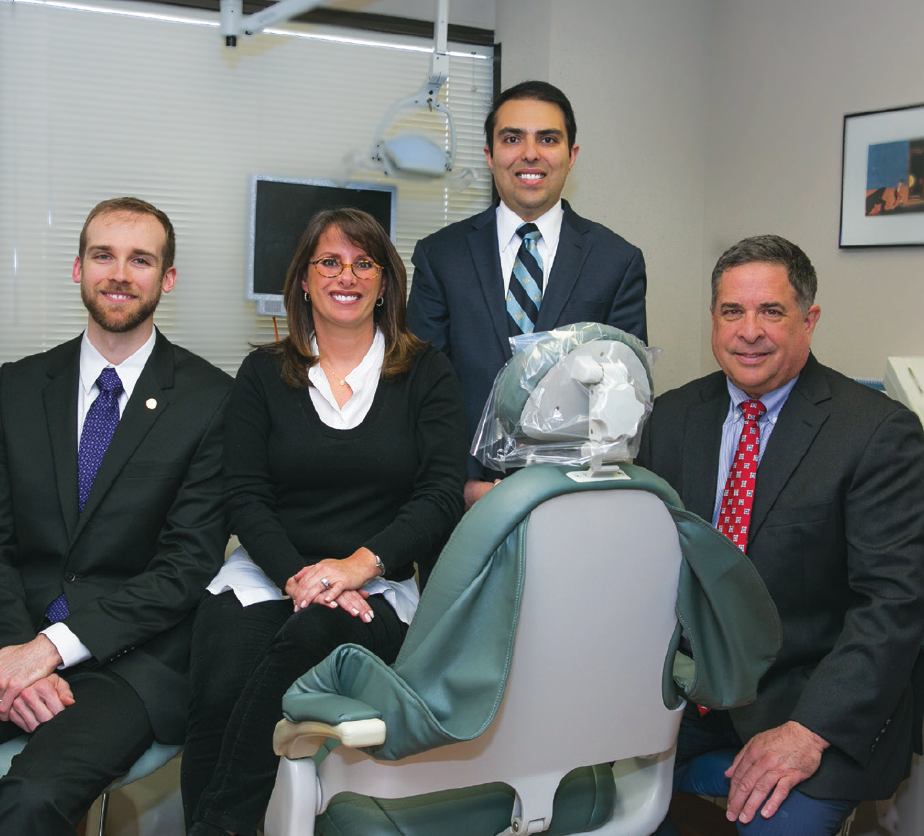 Specializing in prosthodontics, periodontics, and general dentistry, Greater Baltimore Prosthodontics combines technology with a personal touch to provide outstanding care. We handle the most complex cases, from dental implants to dental reconstruction, as well as aesthetics and normal oral function, and have an in-house lab. And we've added at-home sleep studies as a service.
Specializing in advanced reconstruction, our practitioners have been repeatedly named Top Dentists in Baltimore's annual peer survey. They include Dr. Michael Linnan, recognized by the American Dental Association as an expert in restoration and tooth replacement, Dr. Maya Brooks, who performs cosmetic and restorative procedures, Dr. Arash Mike Rostami, who focuses on periodontal and implant reconstruction, and Dr. William Wahle, a prosthodontist specializing in dental reconstruction and aesthetics.
Because patient safety is a primary concern, our practice has always made infection control a top priority, but now has increased infection-control protocols in reaction to COVID-19. We are here for you and your dental needs.
MICHAEL P. LINNAN, DDS; MAYA M. BROOKS, DMD, ARASH MIKE ROSTAMI, DDS, MS, DICOI, WILLIAM MAXWELL WAHLE, DDS, MS, FACP
Left to right: Drs. Wahle, Brooks, Rostami, and Linnan