Millikin student's research looks at making teeth more susceptible to staining long-term
As many of us have learned, what appeals to your taste buds is not always what's best for you or your teeth, especially sugary beverages like soda. Popular soft drinks can affect your teeth by weakening tooth enamel and staining – this is because of two main substances: phosphoric acid and chromogens.
The good news from all of this is that proper dental hygiene can help many common tooth stains, but what if there are other ways to prevent long-term staining of tooth enamel from colored beverages? Millikin University senior chemistry (pre-dental) major Max Phillips has been studying this topic throughout the summer months as part of his Leighty Scholar research project.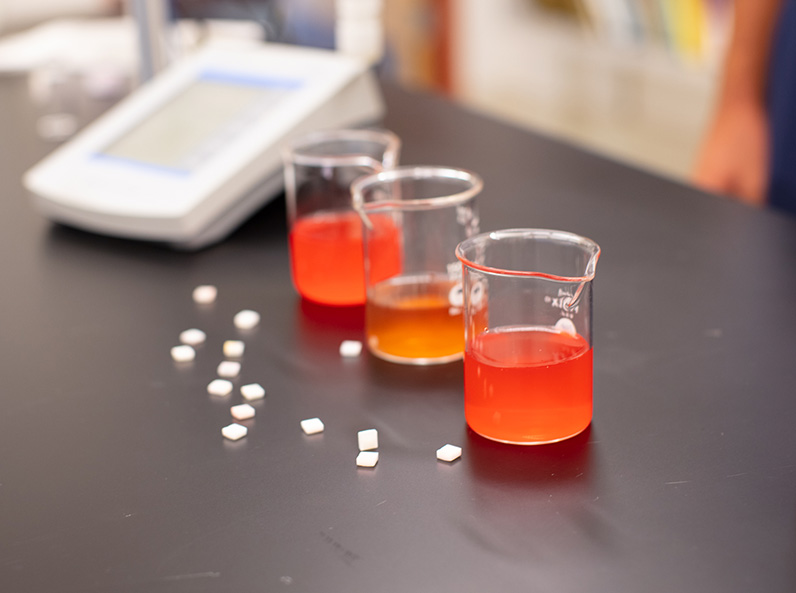 Phillips' research is building on work that was completed by Millikin graduate Adam Falasz, Class of 2016. As part of his work, Phillips places enamel blocks in different sports drinks, such as Gatorade and Powerade, as well as sodas to see how the different drinks stain the blocks. Phillips uses different time intervals at 15, 30, 45 and 60 minutes to see if there are any short-term or long-term effects. He also ran a few 24-hour samples.
"So far, the results have been very interesting. The darker sodas and sports drinks have been staining the blocks a lot more than I thought they would," Phillips said.
In the early stages of the project, Falasz discovered that adding a small amount of sodium carbonate helps reduce many of the staining effects.
"I've been working with that idea and testing different amounts as an additive that even soda companies could put in as a way to prevent staining long-term … that way the drinks are healthier and not as detrimental to oral health," Phillips said.
Dr. George Bennett, professor of chemistry at Millikin, has been working alongside Phillips as a faculty advisor. Bennett says the results Phillips has obtained, so far, are largely consistent with Falasz's data.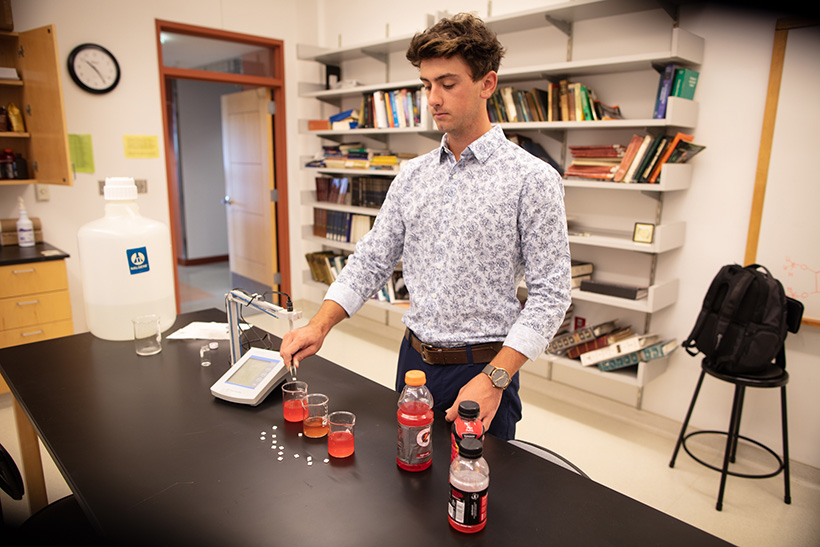 Max Phillips
"We have evidence that our method of preventing cola beverages from staining tooth enamel is effective, and we are starting to collect evidence that suggests commercial methods of teeth whitening might make teeth more susceptible to staining in the long term. We are looking at ways to extend our prevention method to other colored beverages," Bennett said.
Phillips noted that Gatorade and Powerade fruit punch flavors have been staining the enamel significantly, especially after 24 hours. However, the most surprising aspect is that, when mixed with sodium carbonate, most of the staining was prevented. 
"I've found that using ¾'s of a 10th of a gram has been the right amount for the sports drinks. I've been using .05 grams for the sodas. We think by looking into this type of research it could benefit companies that produce these drinks," Phillips said. "Many people have quit drinking soda because they don't want them to stain their teeth or produce cavities – I think this could help the companies maybe pull their customers back in if there is more research done."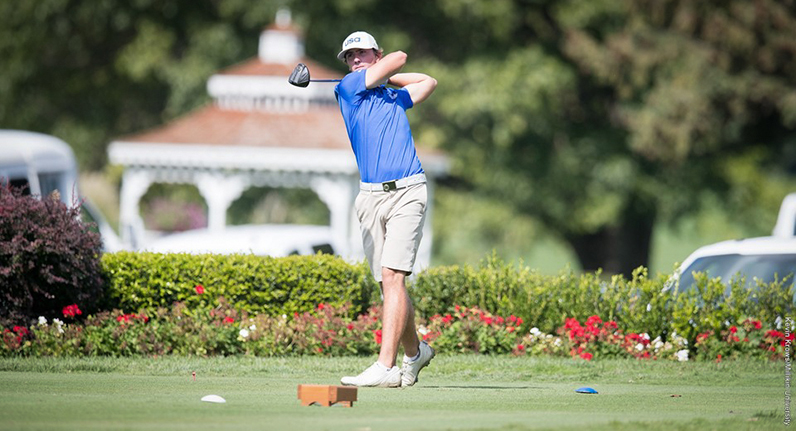 Phillips aspires to become a dentist, and his project has provided him a taste of what research in graduate school is like. "It's amazing to have an opportunity to do a university-funded project such as this because it gives you a jumpstart on graduate school," Phillips said.
Dr. Bennett noted, "The summer research provision of the Leighty Science Scholarship allows students to really focus their time and energy on their research projects. It gives them a chance to make considerable headway on their projects. I think the Leighty summer research program is one of the hidden gems of Millikin."
Phillips and Dr. Bennett have had early discussions about publishing their findings, but the Salem, Ill., native hopes that going forward, another student will continue to work on the research in the future.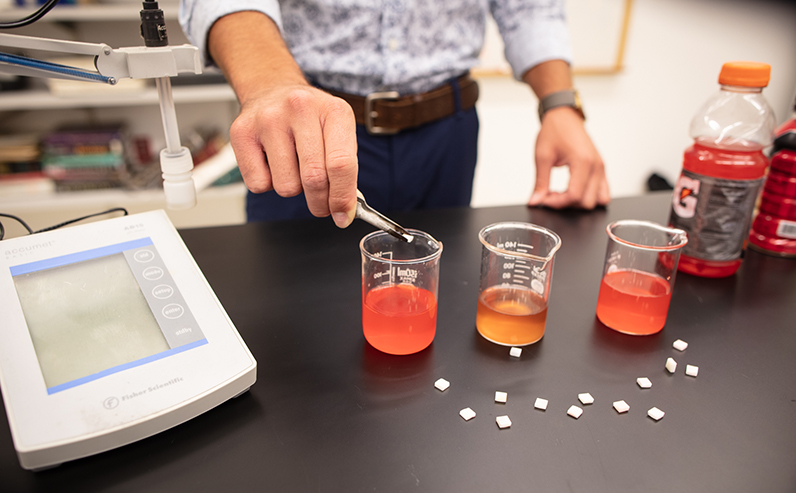 "I think there are a lot of areas in this particular research that you could get into in various ways, especially because oral health is tightly tied to overall health," Phillips said. "Dr. Bennett has provided a lot of ideas and insight into the chemical makeup of the drinks, different ingredients and the pH levels. It's been a great experience and I'm looking forward to working more with Dr. Bennett in the coming fall and spring."
The Leighty Science Scholars Program awards high-achieving biology, chemistry, physics and pre-engineering students with graduate-level research opportunities and a stipend to perform summer research between sophomore and junior years at Millikin. For more information, visit millikin.edu/leighty-science-scholars-program.