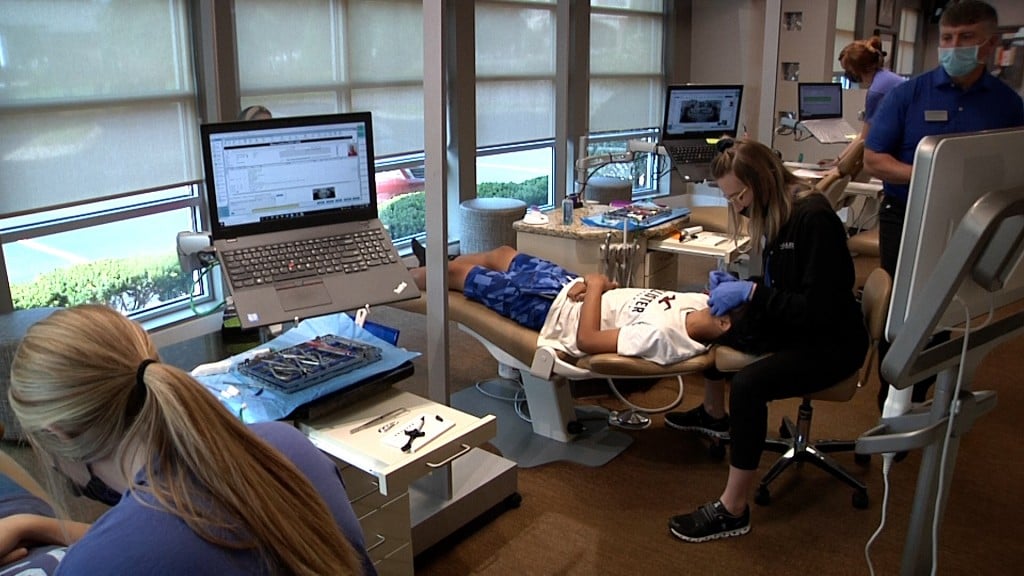 BOWLING GREEN, Ky. – A local orthodontist clinic in Bowling Green gave kids the gift of braces and new smiles Friday morning.
Dr. Jay Lawless of Lawless Orthodontics in Bowling Green stepped up to donate $78,000 in braces to kids in need through the non-profit, Smiles Change Lives. Here, kids either received braces, or screenings.
To qualify for the program, a child must be between the ages of 7-14, have good oral hygiene and have a need for braces.
Dr. Lawless says he looks forward to this every year, as it's always satisfying to have kids know that they're getting new smiles.
"Our staff is just as excited as we are, and it's not just about the before and after looking at the pictures, it's really about just getting started. Most kids don't have the opportunity to get started, so to see their reactions that they're approved is fantastic," Lawless said.
To date, Smiles Change Lives and the network of orthodontists have helped more than 13,000 kids receive braces in the U.S. and Canada.