8th Annual Nancy Glick Symposium

"Tongue Bone Connected to the Toe Bone: the Myo Collaborative"
& Dental Hygiene Student Scientific Posters
Friday, April 16, 2021
8:30 a.m. – 4:30 p.m.
Virtual Format (via Zoom)
Fee: $75
Interdisciplinary/Interprofessional Study, including dental, speech-language pathology and physical therapy healthcare professionals
• 6 contact hours/6 CEUs awarded
• Student Poster Presentation
• Sponsor-Product Presentation
Attendees can receive 6 hours of continuing education credit from the following organizations:
Texas Woman's University's Dental Hygiene Program,

 

Accredited by the Commission on Dental Accreditation – 6 CEUs
Texas Speech-Language-Hearing Association (TSHA) – 6 CE hours
Texas Physical Therapy Association (TPTA) – 6 CCUs
Symposium Schedule (PDF)
Registration Deadline: April 14, 2021
Cancellation Policy: Registrants who find it necessary to cancel will receive a refund, less a $35 processing fee. To receive a refund, you must submit written notification 14 days prior to the event date to continuinged@twu.edu. Substitutions may be made anytime. TWU Conference Services reserves the right to cancel this event if minimum enrollment isn't met or other events out of our control occur. In doing so, Texas Woman's University's liability is limited to the registration fee.

About the Nancy Glick Symposium

The Nancy Glick Symposium, created by the TWU Dental Hygiene Program in honor of Dr. Nancy Glick's years of service and dedication to the program, provides alumni with informative content and continuing education credit.
About Nancy Glick, PhD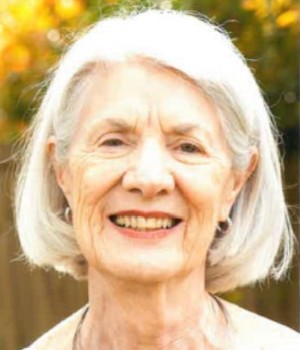 Nancy Glick, PhD, Professor Emerita at TWU, served as a member of the Dental Hygiene faculty from 1972-2004 and as department chair from 1982-1997 and in 2005-2006. She earned a PhD from the University of North Texas, an MS from TWU and a DH certificate and a BA from the University of Iowa. Glick served in various professional appointments including as test constructor for the American Dental Association National Dental Hygiene Board, Secretary of the Texas Dental Hygiene Directors' Association, Dental Hygiene Consultant to the South Dakota State Board of Dental Examiners, Secretary of the South Dakota Dental Hygiene Association and Secretary of the Iowa Dental Hygienists' Association. She is a member of the Sigma Phi Alpha Dental Hygiene Honor Society, serving as secretary of the TWU chapter from 1978-2004, and to the Honor Society of Phi Kappa Phi. She also is a Phi Beta Kappa member at the University of Iowa.
Glick has been active with the TWU DH Former Students Association, and she also created an endowed scholarship. Each year, a junior student receives a scholarship to help pay for their dental hygiene instruments to begin the program.

Support TWU Students

Invest in the Nancy Glick Scholarship Endowment by making a gift to TWU today. Here are quick steps to ensure your contribution is routed appropriately:
Visit TWU's

 

Make a Gift website

Choose "Search for Funds" and type "Nancy Glick"

Choose "Nancy Glick Scholarship Endowment"

Complete the rest of the form and click the "Donate Now" button to submit
Thank you for donating! Your generosity and support are greatly appreciated. 
Page last updated 11:14 AM, April 13, 2021