The British Society of Periodontology (BSP) – the study of the tissues and structures around the teeth – approached Ogilvy Healthworld in late-2015 to ask for support in its drive to increase public awareness of the danger of gum disease.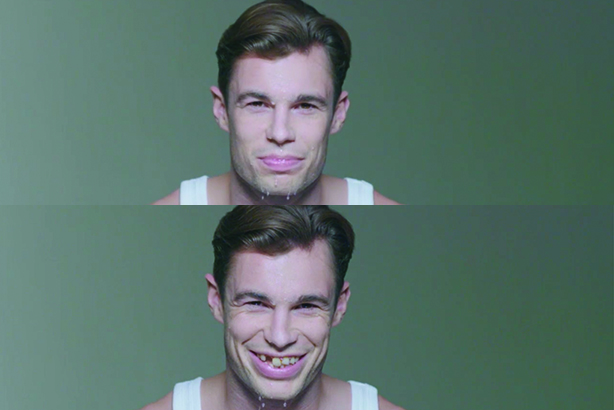 To create a simple, fun way of making people pay attention to the health of their gums, Ogilvy Healthworld led a campaign with the tagline "Don't let gum disease wipe the smile off your face", centred on two videos created for social media (one shown below). They parodied shampoo and cosmetics commercials, with the model in each video (one male, one female) appearing attractive, before they smile, revealing damage caused by gum disease. Other videos and posts with advice around various gum-health topics were also created.
The agency also distributed 100,000 'mouth cards' – which people could use to make it appear that they had diseased gums – in bars, events and dental practices across the UK. People were encouraged to take a "mouthie" – 400 were shared across Twitter, Facebook and Instagram with the hashtag #howsyoursmile.
The campaign was launched on 12 May 2016 and social activity ran until the end of August.
Ogilvy Healthworld says that 4.3m people saw the campaign across Facebook and Twitter, with the Facebook videos reaching 2.5m through unpaid distribution. The number of people 'liking' the BSP Facebook page increased from 3,000 to more than 9,000, with BSP president Philip Ower telling PRWeek that the society was "delighted with the reach we achieved".