There are numerous benefits to using a microscope in your dental practice. Discover how microscopes support modern dentistry, enhancing precision, efficiency and comfort. 
Dentistry has evolved considerably in recent years, with new materials and technologies opening up new possibilities and improving patient outcomes. One of the most significant evolutions is the shift to micro-dentistry, with minimally invasive procedures supported by dental microscopes.
Micro-Dentistry and Its Applications
Micro-dentistry is a modern and less invasive approach to dental care, which aims to preserve the tooth structure and conserve tissue, while minimizing the risks and reducing healing time. Micro-dentistry, also referred to as dental surgical microscopy, has a wide range of applications. These include: endodontics and endodontic surgery; periodontics and periodontal surgery; implantology; prosthodontics and aesthetic dentistry; restorative dentistry; oral surgery and routine dental techniques.
More and more dentists around the world are embracing micro-dentistry, favoring minimally invasive treatments with less hard tissue removal. Dr. Dean Raicov, a dentist based in Röhrnbach in Germany and specialized in endodontics, parodontology and prosthetics, explains: 
"Using a microscope, there's so much more potential for tooth preservation."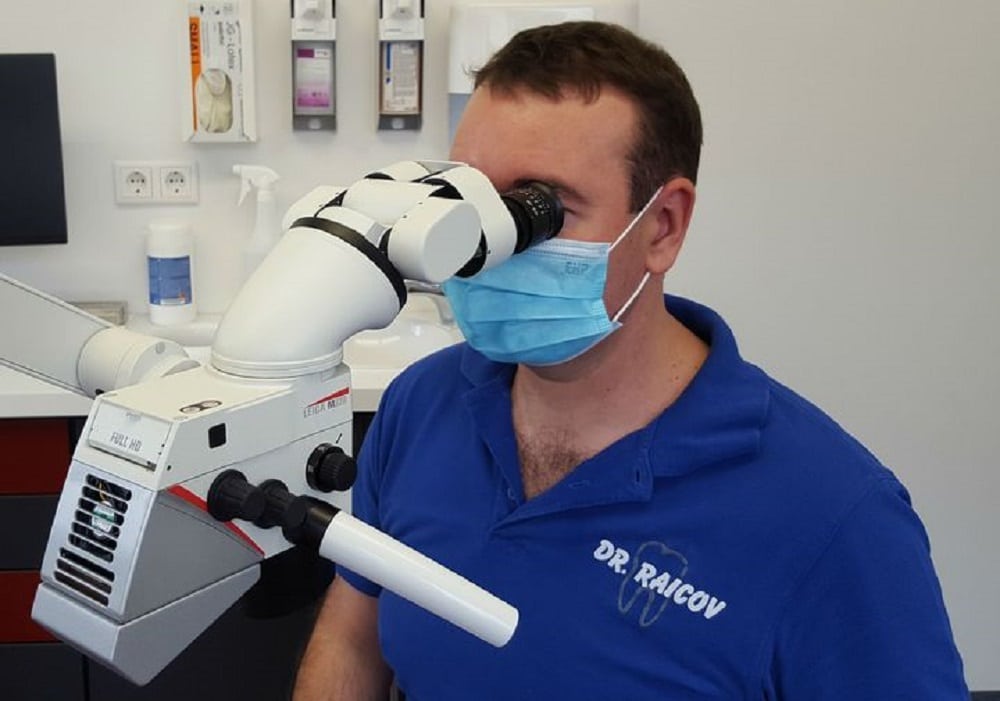 Common Challenges of Micro-Dentistry
During micro-dentistry procedures, it is key for dental surgeons to achieve precise control of dental instruments to avoid damaging the dentine walls or other tissue. It is also essential to be able to visualize anatomical details in vivid colors, ensuring their correct differentiation, for example when removing pathologic tissue.
Another challenge of dental microsurgery is to maintain a natural and comfortable working posture. Poor ergonomics can lead to significant stress and fatigue, in particular during lengthy procedures. According to a recent study, 70% of dentists suffer from back pain, with the majority reporting pain predominantly in the lower back1.
In this video, Dr. Salam Abu Arqub shares his experience working with a dental microscope to perform dental procedures:
Advantages of Using a Dental Microscope
Dental microscopes can help overcome the challenges of micro-dentistry provided they offer sufficient resolution when working in deep or narrow cavities, as well as optimal illumination and depth of field.
High magnification views, depth perception and true-to-life-colors enable high precision and accuracy during dental procedures, increasing workflow efficiency and leading to the best outcomes. Patient care is improved, with reduced risk and recovery time, as well as better patient education using microscope images.
Dr. Thorsten Wegner, an endodontist based in Stadthagen, Germany, says: 
"The microscope is a real gain in many procedures: complicated extractions of root fragments, for instance, are much easier to do with a microscope."
Dental microscopes also support ergonomics, limiting the strain and fatigue arising from a hunched position and repetitive movements. It is much easier to maintain a neutral and upright working position when using a microscope.
Other benefits include improved training and education thanks to integrated high-definition image and video recording, as well as enhanced documentation through the transfer of images or videos to patient files.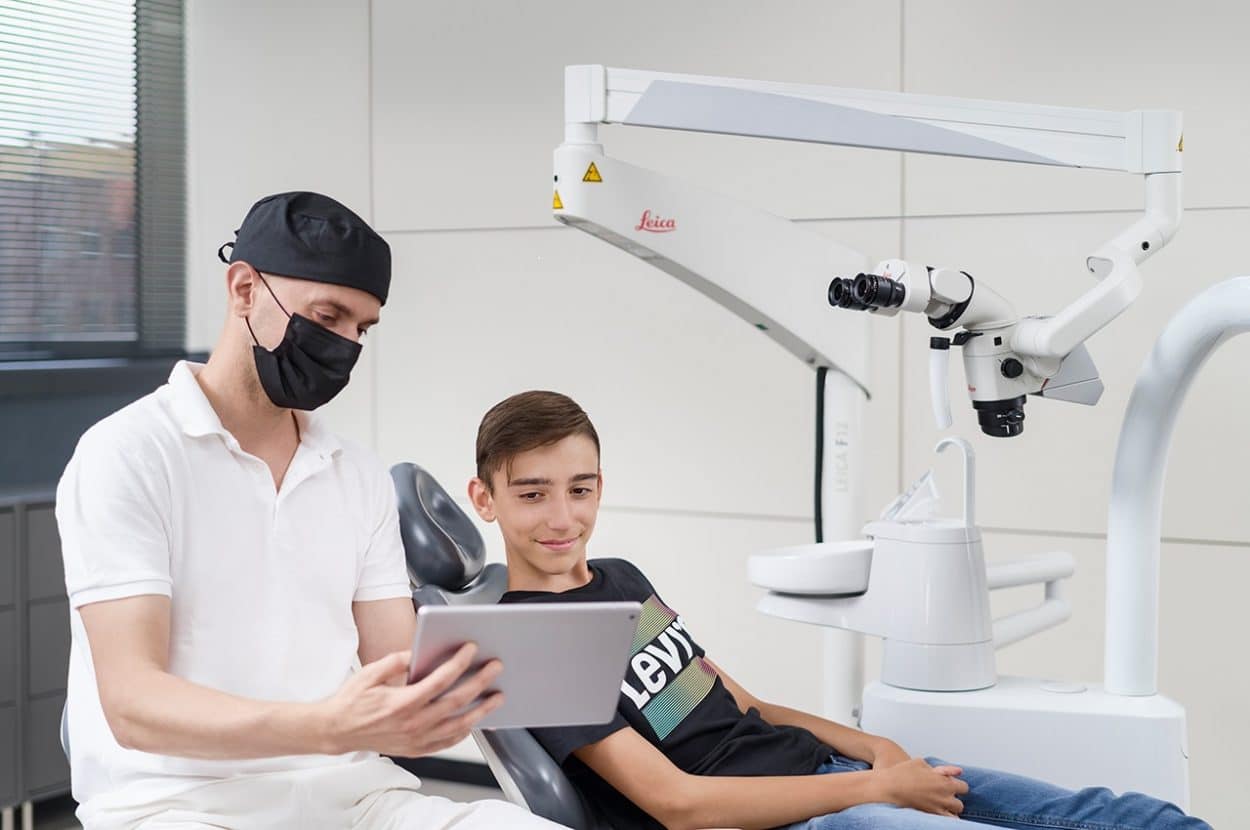 Why Choose Leica for Your Dental Practice?
Leica Microsystems is committed to supporting dental professionals in achieving the highest level of precision in their dental procedures so they can obtain the best results.
Dental microscopes from Leica are recognized for their world-class optics. They also provide powerful illumination and ergonomic features to significantly improve your dental surgery workflow.
The Leica dental portfolio includes different microscopes for different needs: the M320 dental microscope for a wide range of dental surgery applications; the M525 F20 compact surgical microscope for efficient dental procedures and the innovative PROvido surgical microscope for state-of-the-art visualization.
If you are considering acquiring a dental microscope in the near future, request a meeting with a Leica  representative. Appointments can be online or face-to-face. Take the opportunity to further explore the advantages of dental microscopes for your practice and see how they can help you overcome your challenges.
Contact Leica today!