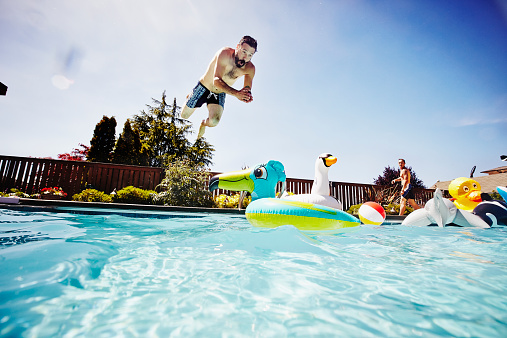 After more than a year of quarantine and mask-wearing, many Bostonians are eager to put their best foot forward as they re-enter the world this summer and fall, and are turning to their local cosmetic experts to help them make a seasonal refresh. Their demographics may be wider than you think. More and more men and younger adults are turning to cosmetic procedures, particularly after spending much of 2020 on Zoom and FaceTime, getting more up close and personal with their pores than they ever before. And according to a survey from the American Society of Plastic Surgeons, 11 percent of women were more interested in cosmetic procedures than they were prior to COVID-19. If you're curious about making a change, read on to learn about preserving a youthful look, regardless of your age or gender.
Trend Report
• Injectables, such as Botox and fillers, were the most sought-after minimally invasive treatment in 2020.
• Liposuction and tummy tucks were among the top cosmetic surgeries.
• Breast augmentations decreased slightly since 2019, but remain the top most popular overall cosmetic surgery.
Aging Backwards
Whether you want to invest in a more intensive refresh or a quicker, lower-maintenance change, there's a treatment for everyone. Here are some expert-recommended options to rejuvenate your look, from simple touch-ups to a more invasive procedure.
Quick Boost
For those wanting a slight tweak or a treatment they can do on their lunch break, there are more nonsurgical treatments than ever before, particularly for the face and skin. Botox is a classic for a reason, and can reduce forehead wrinkles, crows feet and frown lines, and typically offers results within 48 hours of injection. Ultherapy is another nonsurgical option for patients looking fight the effects of aging on their face, neck and chest.
"It is FDA-approved for lifting the jawline, and it tightens the skin and subcutaneous tissue, turning back the clock," says Dr. Madeline Krauss, MD of Krauss Dermatology. "Sun exposure has no effect on it. This means you can enjoy all the beach and pool time you want—and flaunt your improved look."
Low Downtime
Liquid facelifts are the perfect option for someone not ready for surgery but concerned by the appearance of saggy or tired-looking skin. Natural ingredients like hyaluronic acid are pumped into the jawline, under eye or neck to instantly firm and plump.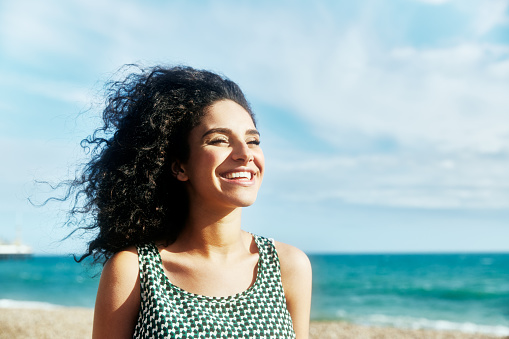 Full Refresh
Patients seeking a dramatic change might consider cosmetic surgery to target a particular area of the body—like a breast augmentation, tummy tuck, or facelift. Like any other surgery, cosmetic surgery comes with recovery time, follow-up care and, possibly, scars that will fade with time. Summer is a good time to start doing your research; schedule a procedure for the winter, when it's easier to avoid extensive activity and travel. In the end, you'll be able to achieve serious results—and a corresponding confidence boost.
Skincare Starts in the Kitchen
3 anti-inflammatory ingredients to enhance your summer glow
SALMON
Like other varieties of oily fish, salmon is stocked with omega-3 fatty acids that reinforce the structure of all our cell walls and help reduce the levels of inflammatory substances in the body. Oily fish is one of the only foods where we can find omega-3 fatty acids—aside from some nuts and supplements—why not make it a meal?
EXTRA VIRGIN OLIVE OIL
Extra virgin olive oil, or EVOO, is an unrefined oil because it isn't chemically treated or temperature-adjusted when it's produced. For this reason, it contains antioxidants like lignans, which can prevent cancer, as well as polyphenols, which reduce inflammation.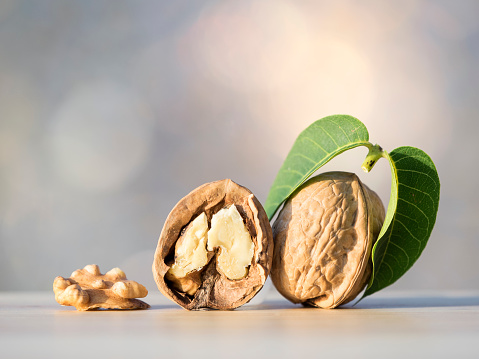 WALNUTS
If we're talking snacking and garnishing, walnuts are your antiinflammatory go-to. They are the best nut variety for consuming omega-3 fatty acids, specifically the all-powerful alpha-linolenic acid. You can rely on walnuts for not only a healthy protein option, but also for a bite-size snack that will show you satisfying results.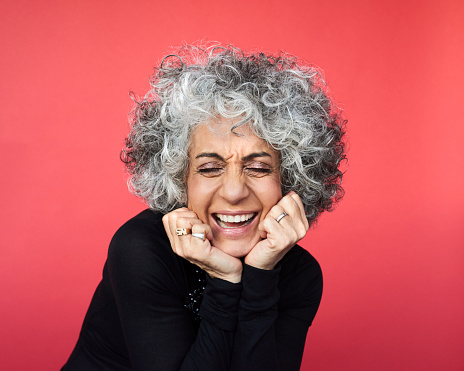 The Proof Is in the Smile
A refreshed smile goes a long way toward preserving an overall youthful look.
With masks coming off, you want a smile that makes you proud. While cosmetic dentistry can be intimidating, new technology has made treatments like straightening or whitening quicker, easier and more painless, while still providing beautiful, natural results. Here are three procedures to consider to freshen up your smile.
STRAIGHTEN.
In addition to providing a significant confidence boost, straight teeth can help resolve a number of teeth and jaw woes. Local dentist Dr. Anna Berik, owner of Newton Dental Associates, says accelerated orthodontics for teeth straightening is a game-changer for many of her patients by giving them healthy straight teeth without traditional bracket and wire braces. "We have found that our patients are blown away by the difference of having their teeth in the right place," she says.
WHITEN.
Even if you take good care of them, years of drinking coffee, tea, red wine or soda can eventually affect the whiteness of your teeth. Whitening is a relatively affordable way to improve your smile— and appearance—almost immediately. There are several options available to patients today. Newton Dental Associates, for example, offers the Zoom! Professional Teeth Whitening System, which can make a dramatic difference in only an hour.
ENHANCE.
For patients who have damaged or badly worn teeth, or whose teeth don't respond well to whitening, veneers may be a good choice. The dentist can bond thin shells of tooth-colored porcelain to the front of your teeth to give you a natural, healthy appearance.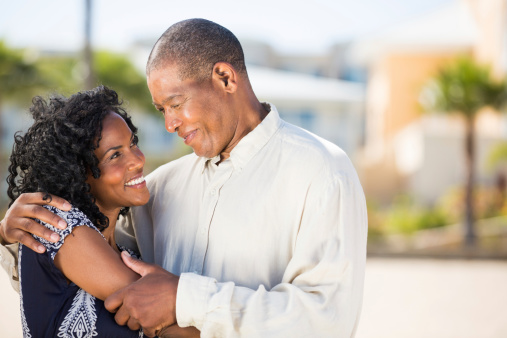 Resource Guide
BOSTON MEDICAL AESTHETICS
Boston | 617-973-9700
bostonmedicalaesthetics.net
Instagram: @bostonmedicalaesthetics
Facebook: @bostonmedicalaesthetics
Boston Medical Aesthetics, run by Jennifer Canesi, has been practicing for 11 years. As Boston's frontrunner for cosmetic injectables and non-invasive body contouring, they offer the latest fat freezing technology, CoolSculpting Elite.
BROOKLINE PROGRESSIVE DENTAL TEAM
Brookline, MA | 617-232-8113
brooklinedentalteam.com
Facebook: @brookline-progressive-dental-team
Brookline Progressive Dental Team is a group of highly-skilled, board-certified prosthodontists who specialize in restoring oral aesthetics and function. They are proud of the personalized, patient-directed care they offer to restore your appearance and oral health.
IOANNIS P. GLAVAS, MD
Boston | 617-725-1921
drglavas.com
As a board-certified oculoplastic surgeon with extensive experience in aesthetic plastic surgery of the eyelids, Dr. Glavas offers state-of-the-art options for eyelid rejuvenation, from eyelid lifts to non‑invasive procedures, including laser and injectables.
JEANNIE CHUNG PLASTIC SURGERY AND SKIN REJUVENATION
Wellesley, MA | 781-235-3223
drjeanniechung.com
Instagram: @drjeanniechung
Jeannie Chung is a Double Board Certified plastic surgeon with almost twenty years of experience, specializing in head and neck procedures. Her philosophy: an improved look inspires an improved outlook. She provides natural rejuvenation for all patients.
KRAUSS DERMATOLOGY
Wellesley Hills, MA | 781-416-3500
kraussdermatology.com
Instagram: @kraussderm
Facebook: @kraussdermatology
Krauss Dermatology is committed to providing innovative and outstanding care to all patients in a safe and comfortable environment. They are passionate about delivering an exceptional experience, whether medical, surgical, or aesthetic.
NEW ENGLAND RECONSTRUCTIVE & AESTHETIC SURGERY, PC
Chestnut Hill, MA | 781-884-0034
lookbetterfeelbetter.com
Instagram: @drritasadowski
Dr. Rita Sadowski is a double board-certified plastic and reconstructive surgeon specializing in surgery of the breast, face, and body. She believes plastic surgery should be tailored to the individual and look natural.
NEWTON DENTAL ASSOCIATES
Newton Centre, MA | 617-965-0060
newtondentalassociates.com
Instagram: @newtondentalassociates
Facebook: @newtondentalassociates
Newton Dental Associates is an award-winning, multi-specialty, cosmetic, and family practice owned by Dr. Anna Berik, Boston's premier cosmetic dentist. Their specialists offer a wide range of services, from preventative care and oral surgery to restorative dentistry.
TUFTS MEDICAL CENTER DERMATOLOGY
Boston | 866-415-7008
tuftsmedicalcenter.org/cosmeticderm
Instagram: @tuftsmedicalcenter
Facebook: @tuftsmedicalcenter
The skilled, board-certified dermatologists at Tufts Medical Center's Cosmetic Dermatology Clinic offer an array of exceptional anti-aging, skin rejuvenation, and aesthetic therapies. Book now to look and feel your best.
This is a paid partnership between Boston Magazine and Boston Magazine's City/Studio